Posted on March 22nd, 2005 in by jud || 24 Comments
On our recent trip to Mono Lake, Magda Jusinska agreed to marry me! I'm very happy and excited. No date has been set yet, but we're planning to get married this year!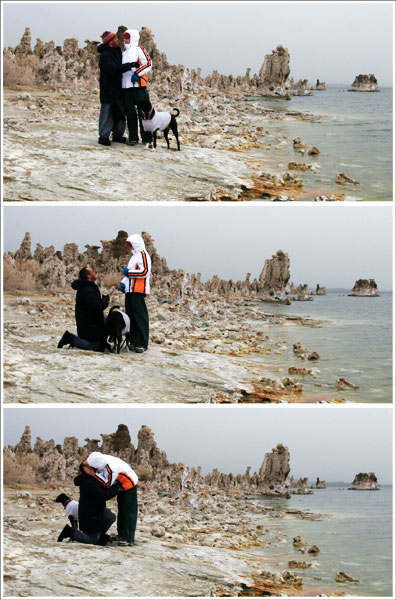 UPDATE
A few people have asked how these pictures were taken. I put the camera on a tripod, and, using the Canon Timer Remote Controller TC-80N3, I set it to interval mode so that it would take a picture every 2 seconds. I had told Magda that I wanted us to take a picture together, and so we did!